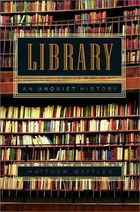 Posted : 13 years, 10 months ago on 6 December 2008 04:16 (A review of
Library: An Unquiet History
)
Battles shares the history of libraries, since "books" were made of argyle. Archeology proves us that even them, systems were used to archive the knowledge they had and shared in those argyle "books". Chinese stones, papyrus, parchment, Library of Alexandria. Pride, fire, war, theft. Monasteries libraries, college libraries, private libraries, national libraries. The Gutenberg press. Facts and speculation are gracefully combined in these book to share a small part of library history, showing all that without those libraries, none of what we have today would be possible to exist.

0 comments,
Reply to this entry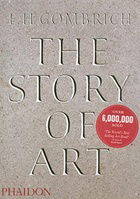 Posted : 13 years, 10 months ago on 3 December 2008 12:12 (A review of
The Story of Art
)
The best book about art I've read so far. From start to finished, a chronological narrative of the (his)tory of art through the ages that gives information in a way that both newcomers to art or specialists can approve and enjoy. The premise that the love of art is the basis for its study shows herself with vastly illustrations, captions, charts and resources to present the history of art with art itself.

0 comments,
Reply to this entry